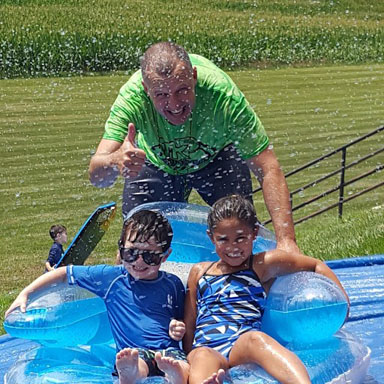 Terry - Founder/ Head Director
Hello!  My name is Terry.  I've been a physical education teacher for twenty years.  I truly feel as though I have the best job in the world!  I have the unique opportunity to see children build confidence and improve skills on a daily basis every summer at TK Sports Camp.  I'm extremely excited to have the honor to work with your child this summer!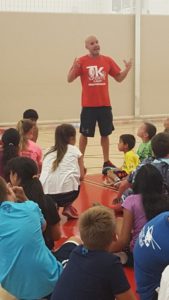 Hello!  I've been teaching physical education for the past twenty years. I love working with and teaching children sports and skills to stay healthy for a lifetime.  I can't wait to work with your children at TK Sports Camp.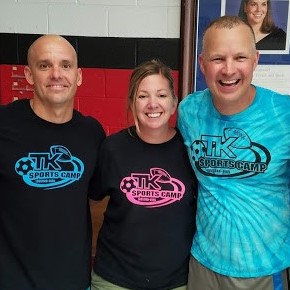 Hi! I've been a teacher now for twenty-two years and currently work as a middle school reading teacher. I really enjoy helping children build confidence.  TK Sports Camp has allowed me the opportunity to teach in a completely unique way. With the TK experience, I can teach sport related skills and concepts  I'm looking forward to another great summer of camp!
Hi Campers! For twenty-one years, I've been teaching elementary-aged kids in the county. We have fun while we get the job done everyday!  TK Sports Camp gives me the amazing opportunity to continue teaching over summer in a more active classroom!  Get ready for a summer full of fun, campers!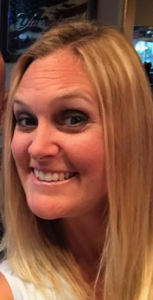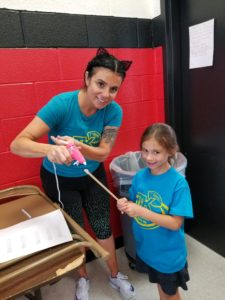 Leila - Dance & Drama Specialist
Hello!  I have had the pleasure to work with kids for my entire life!  I love the opportunity to build courage and personality in little ones!  When I am done with them, they will have strong stage presence and confidence!  I look forward to working with your children!